My husband Cory & I were lucky enough to have the opportunity to go to Germany for a friend's wedding at the end of September. The wedding was in Koblenz but we extended the trip by a few days and took the train up to Berlin. If you know me you'll know German beer styles are among my favorites, I also took many years of German, so I was very excited to go back. We took this chance to visit a couple really cool places!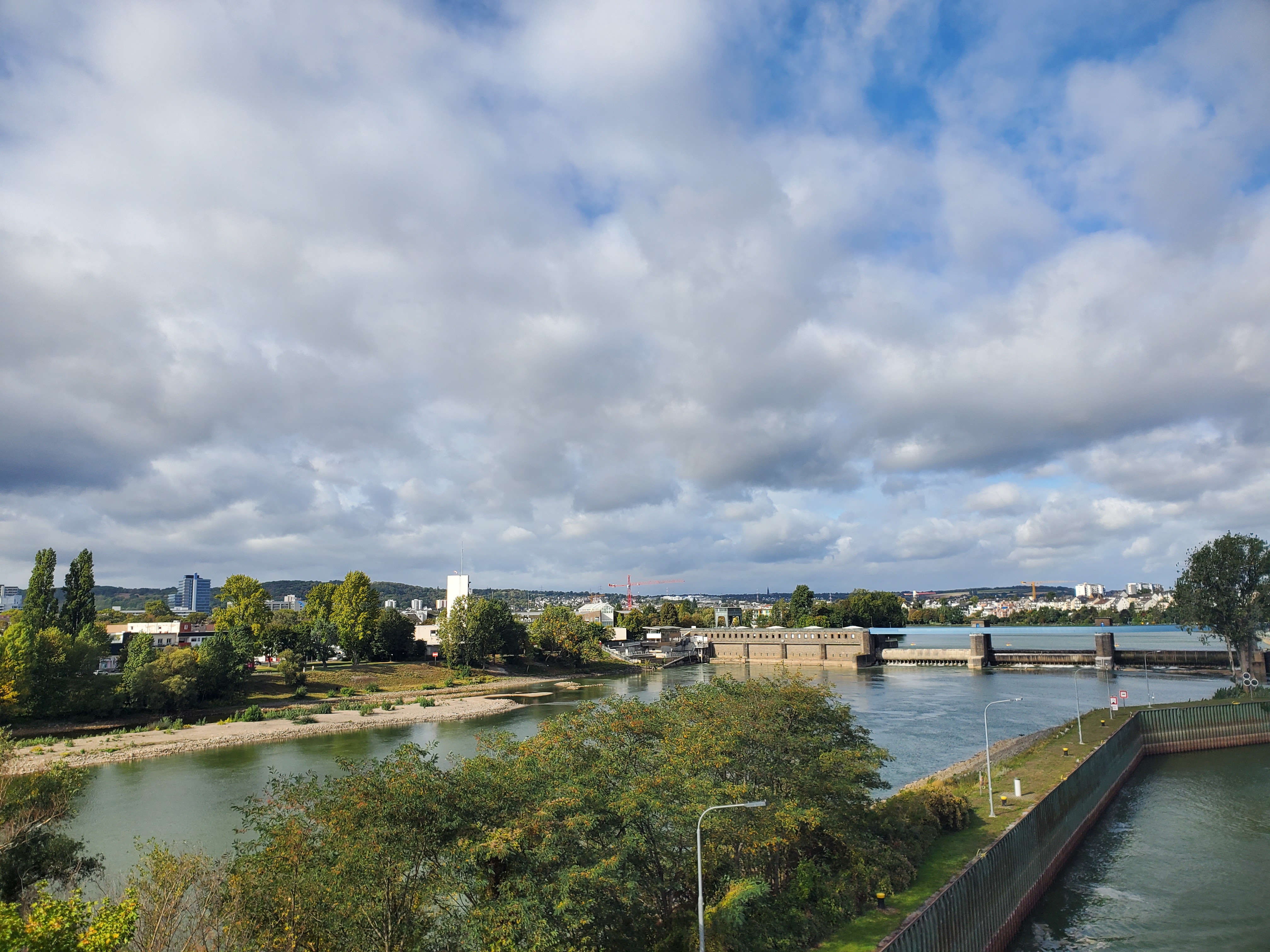 I have a twitter & untappd beer friend that traveled to Berlin for work a bunch and had fantastic recommendations on places to check out! Thank you Sam! We only had a day and a half in Berlin and unfortunately not all of that could be spent drinking beer, though I definitely thought about it. We couldn't get to everything he recommended but we did get to try 1 cool local bar & 2 global taprooms chains that have Berlin locations. First up: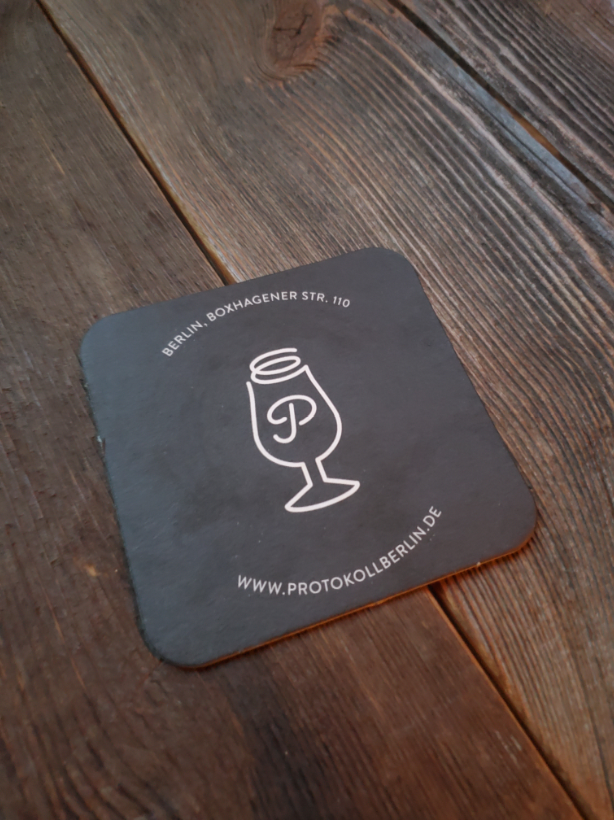 Protokoll
A beautiful cozy beer bar in Berlin. Excellent tap choices and flattering lighting. There were lots of Russian and German craft brewers on the menu which I don't normally get any access to! I had a delightful Raspberry Imperial Gose called Trafaret from Zagovor from Moscow. It was absolutely delicious. I am usually skeptical of imperial beers because the boozy punch isn't something I like, but because goses are normally so low ABV, so even doubling it added a little kick without overwhelming it.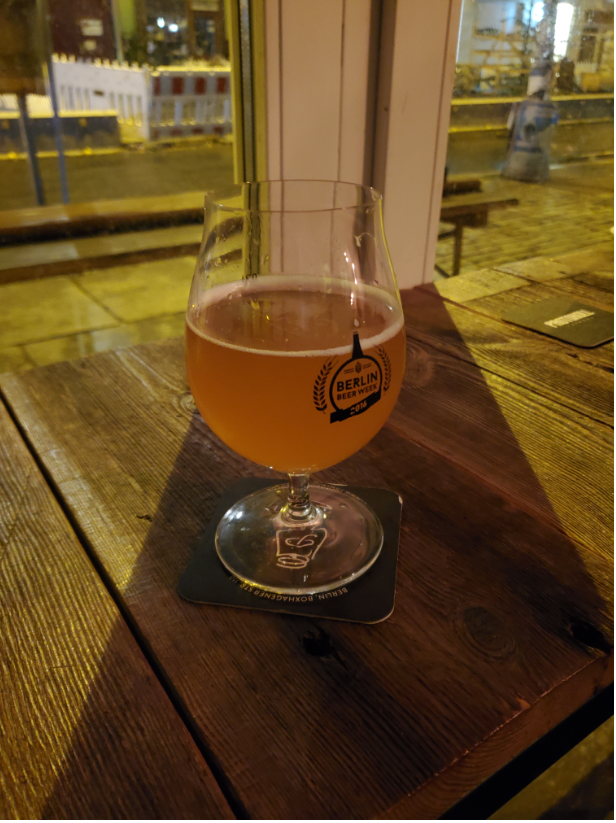 I also had Wall of Bureaucracy which is a blackberry Berliner Weiss from People Like Us, out of Denmark. Absolute banger. Berry sours are 100% my love. My husband, mother in law and her boyfriend all joined me and had their own delicious choices.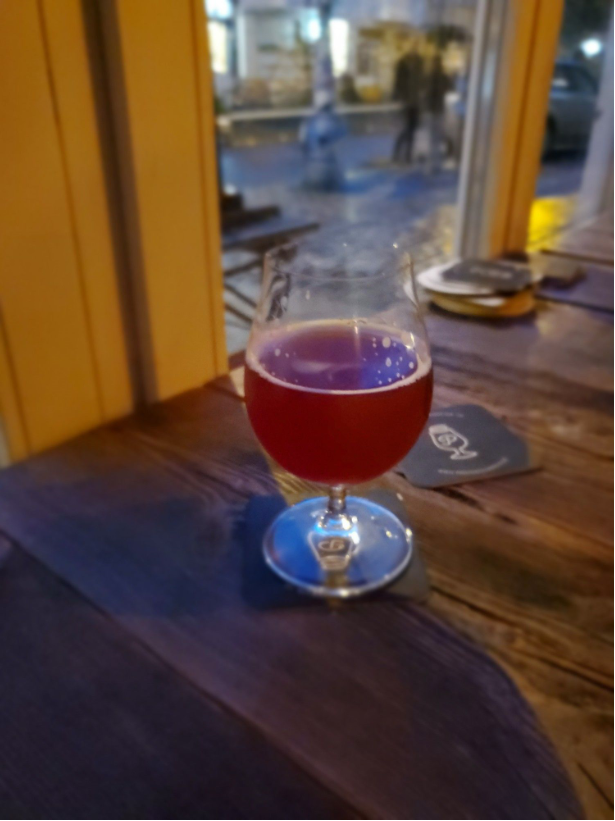 Brewdog Berlin
The next day the 4 of us stopped by Brewdog Berlin. I was on a one woman crusade to try as many beers in Berlin as possible and my dear companions obliged me. Brewdog is a UK based brewery that has taprooms all over the world. In addition to their own beers they had an entire panel of the menu dedicated to regional beers as well. I got a flight and the bartenderes seemed pretty miffed by having to pour them, but luckily the beer was good.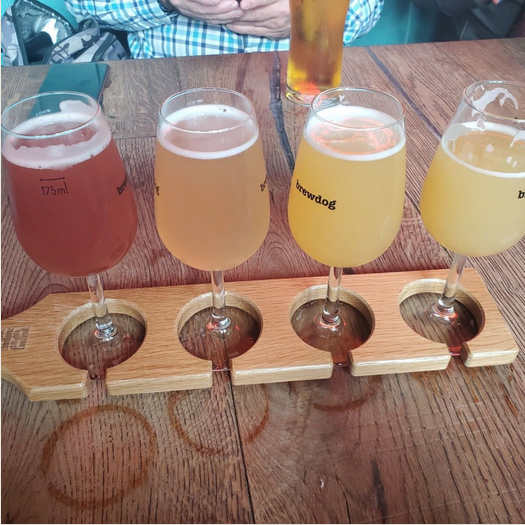 We sat and shared beers until my MIL & her boyfriend had to leave for the airport. Cory & I didn't fly out till the next day so we stuck around and tried everything on the menu that appealed to us.  After we exhausted the Brewdog menu, I noticed there was a Mikkeller within walking distance.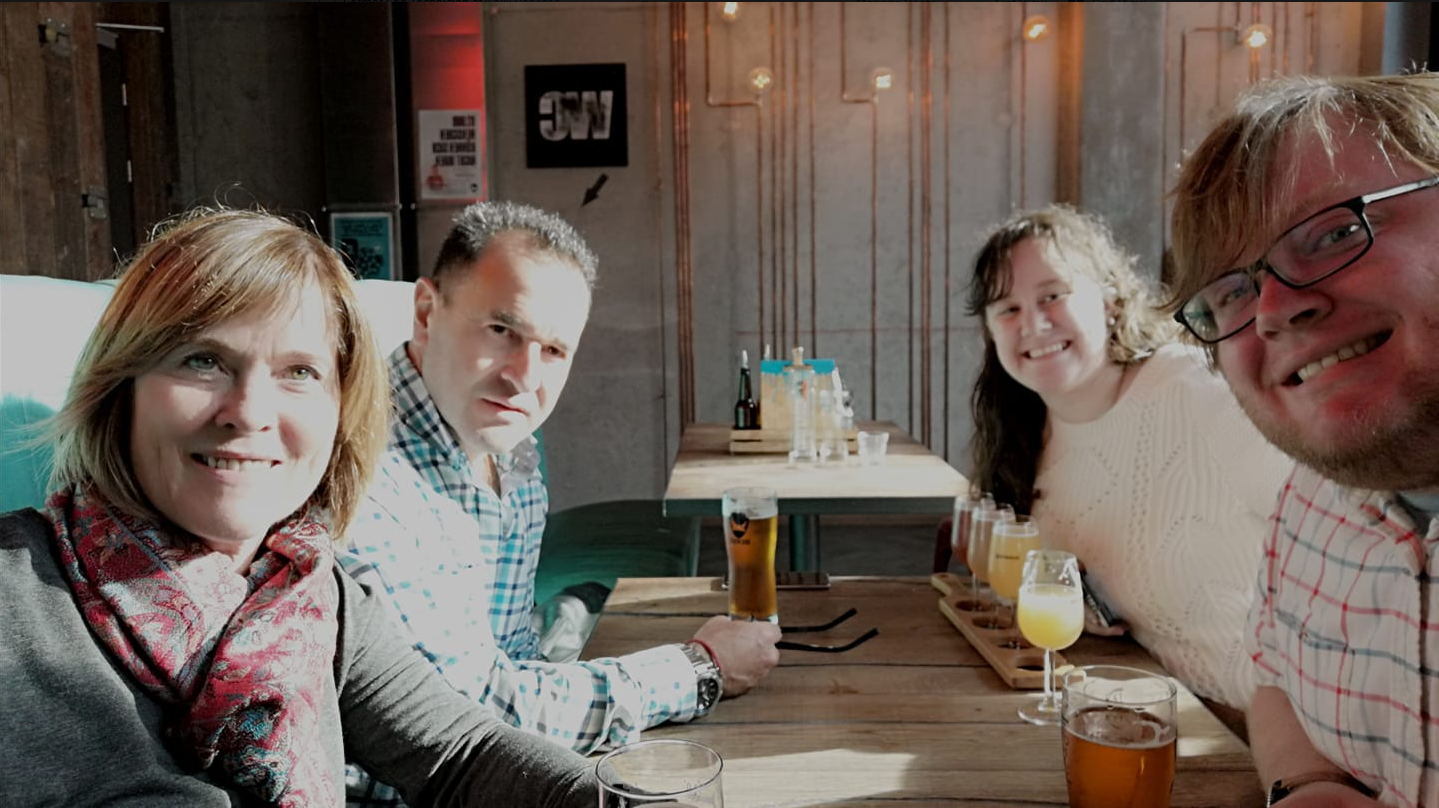 Mikkeller
Similar to Brewdog, Mikkeller is a Danish brewery with taprooms around the world. Mikkeller doesn't tend to make the styles of beer I like on the whole (I've been to Mikkeller San Franscisco before and had some of their beers in cans at home.) They do however make an incredible Berliner series called "Hallo, Ich bin" where they add all kinds of wild fruit like gooseberrys, so I was hopeful they'd have some fun German beers. I always love spending time in taprooms and beer bars with my husband on vacation no matter what. The selection this time was pretty underwhelming so we didn't stick around for long.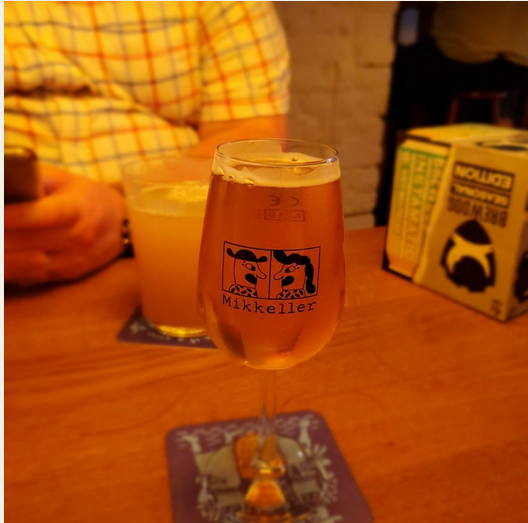 There were so many other recommendations and things I want to try in Berlin, so we are sure to plan a return trip as 2 days isn't enough to even scratch the surface. If you have great beer recommedations for things we should hit in Berlin or any other city, please let me know @jennegatron!