My favorite way to drink beer is in a cool beer bar or taproom. Having a beer at home or with friends at a party is fine and enjoyable but my ideal beer environment is not a party.
I have mentioned this in previous posts but the most exciting part about beer to me is getting to try new things. Beer bars and taprooms give me the best opportunity to do that.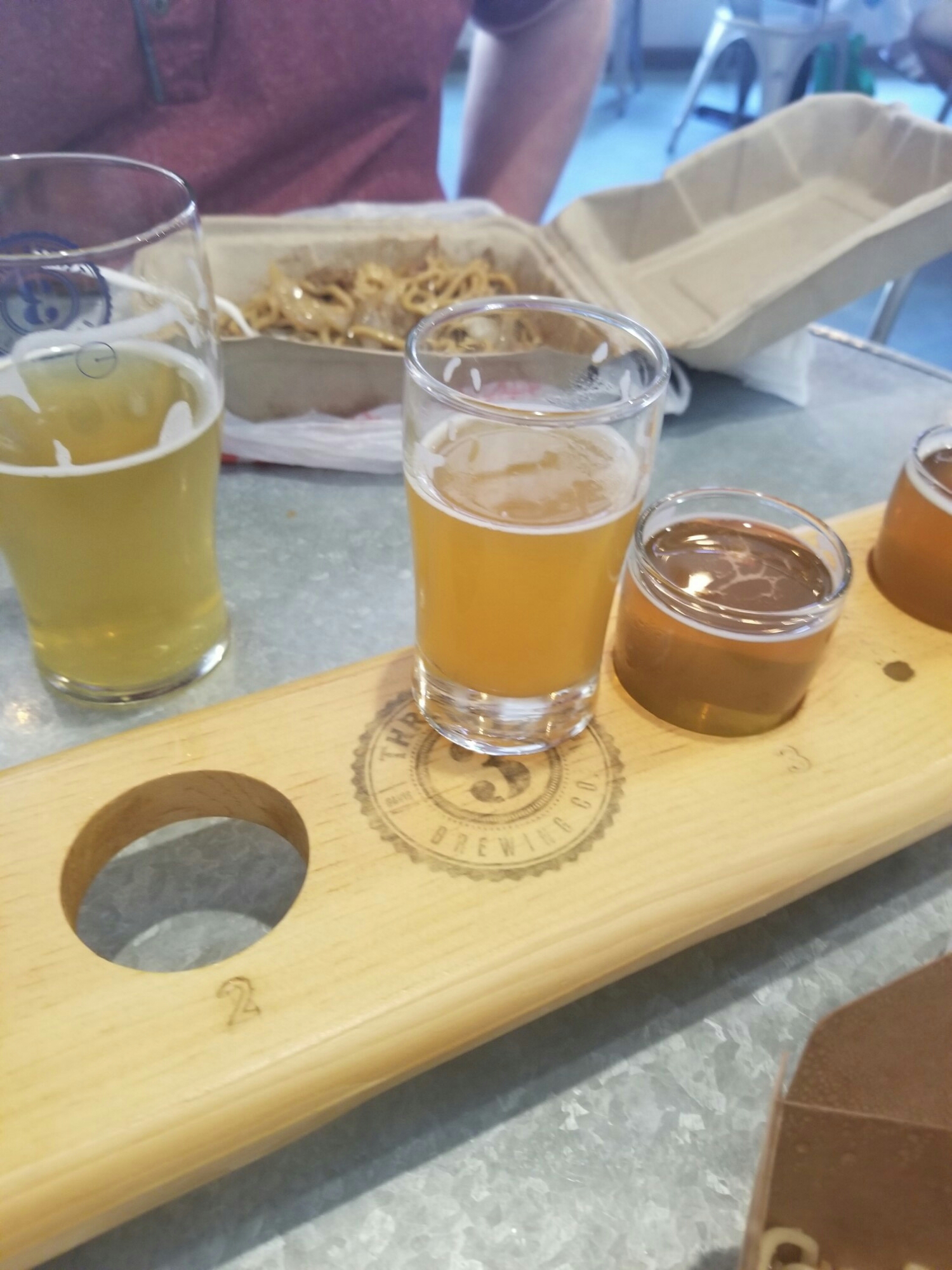 Beer bars will often offer a variety of pour sizes allowing you to drink smaller volumes of lots of beers. You don't have to commit to full bottles (12 - 22oz) or cans (12 - 16oz) and can instead get smaller 4 - 8oz pours of beers. This gives you enough to taste a bunch of different styles. Bartenders at beer bars often have a passion and familiarity with a wide variety of beers, as well. This lets you ask for recommendations, samples and gives you a person to express your taste to, to help you find something new you might like. The same way a wine bar or vineyard's tasting room would have a sommelier or wine expert, a knowledgeable beer bartender is an invaluable resource.
A good beer bar will usually offer curated flights allowing you to sample a bunch of beers connected by a common theme. These could all be beers from a single brewery or could be examples from a variety of brewers on a single style or family of styles. Sometimes they'll even let you build your own flight, if you're having a hard time deciding on just one beer.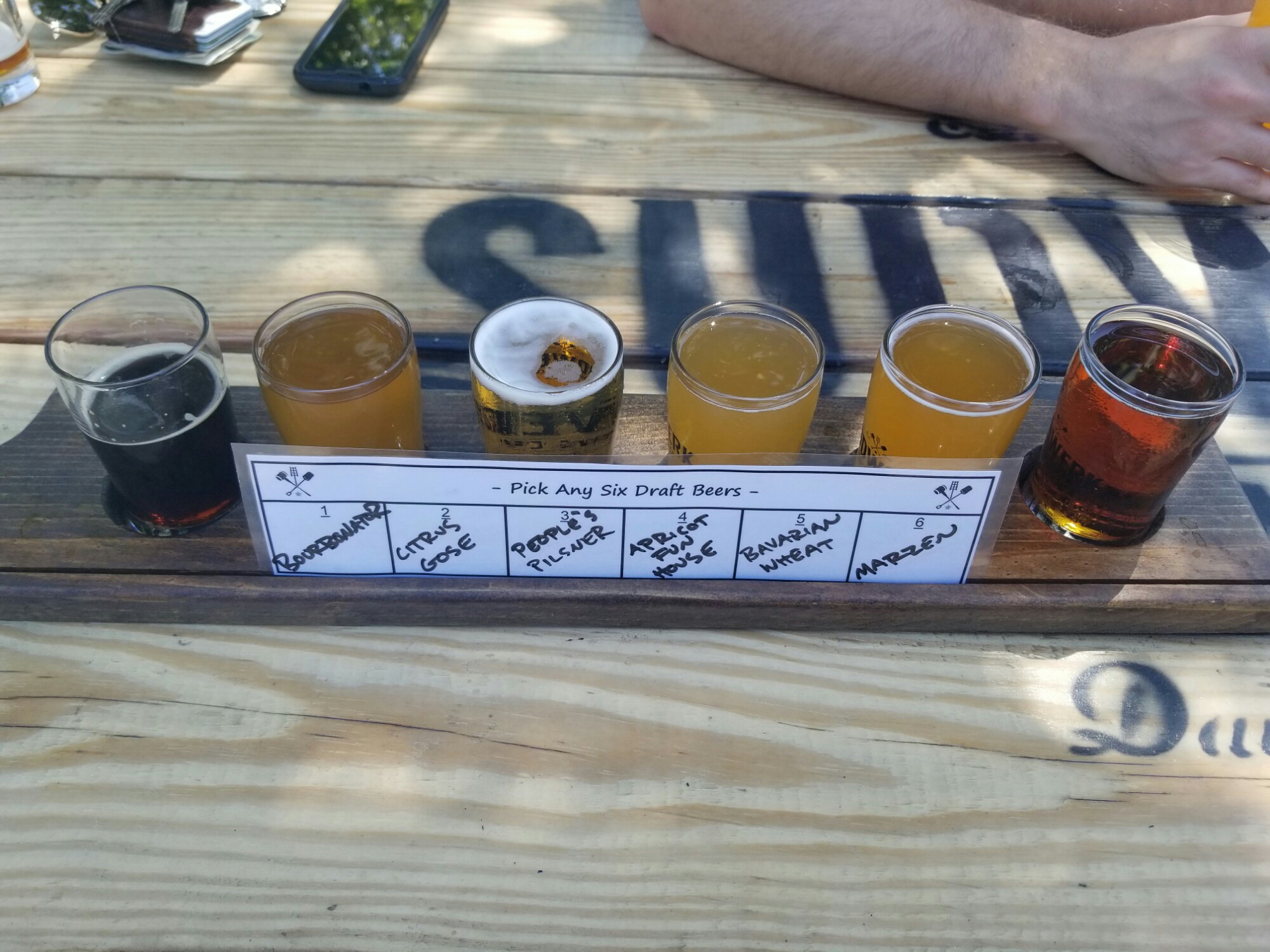 Whenever I travel, going to tap rooms or beer bars is one of my favorite things to do. Even though I live in Northern California now, I'm originally from Rock Island, IL. I went home this last summer and went to one of the coolest beer bars I've ever visited in Davenport, IA. Endless Brews has a beautiful line of taps. The top photo of this post is from Endless Brews and I can't wait to go back to the Quad Cities to visit it again. Our bartender that day was so excited to share the cool things they had on tap and in the bottle shop they maintain on premises. Because the size of distribution radius varies so wildly the only opportunity you'd get to try regional beers is traveling. This was my chance to go back to my hometown (or the next city over in this case) and see what was happening in craft brewing! I've spent very little time in my hometown of drinking age so this was part of a trip that helped me rediscover what my hometown is like now, and what Midwestern craft brewers have been up to.
At New Years 2017 into 2018, we were in Amsterdam in the Netherlands. My biggest 2 highlights from that trip.
1. The Rijksmuseum
2. This tiny beer bar we went to called Het Elfde Gebod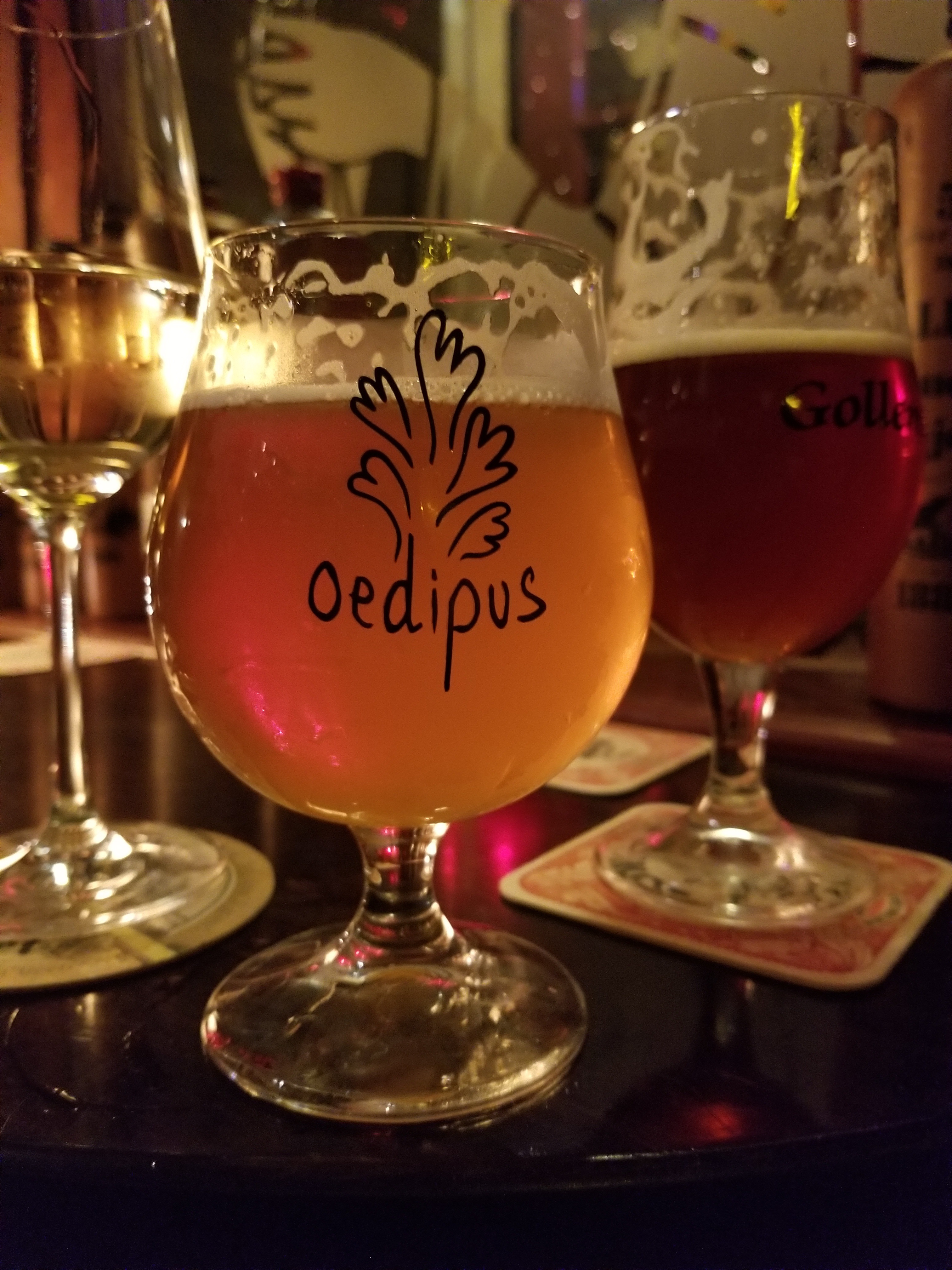 Wandering a city and finding a tiny place tucked away is one of the most gratifying experiences of traveling for me. This could be a cool little record store, or a cafe, but the best of all is a tiny beer bar. A huge surprise at this particular place was finding my favorite American made beer at that time there: Anderson Valley's The Kimmie the Yink and the Holy Gose. There's something that feels exciting and also comforting about being in a new or foreign place or even returning to a place you've lived and seeing what's happening in beer there. At this exact beer bar in Amsterdam I got to introduce my sister in law who is mostly a wine person to sour beers which has made her excited to try beers for the first time.
Even locally The Bank & the Beer Shoppe offer me the opportunity to try things brewers only ever intend to put in kegs. Lots of experimental beers never make it to bottling lines, so I jump at the chance to try something I  can only have access to in a bar. They are also super fun places to take friends when they come visit from out of town.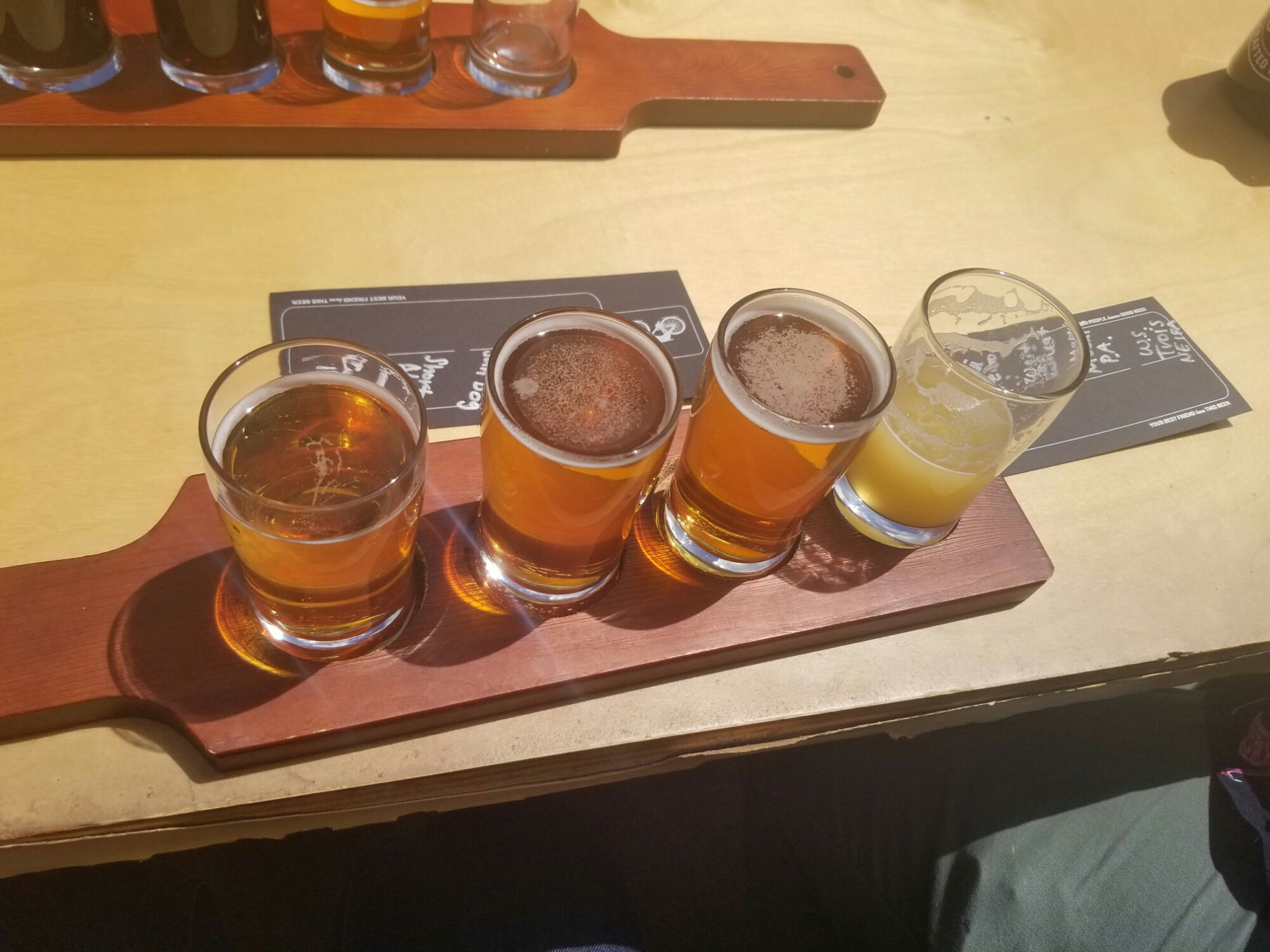 Taprooms have a lot in common with beer bars. They have the added restriction of serving only that brewery's beer, but have the benefit of having first access to things that will be bottled and canned but also early drafts of beers & experiments that will never be found anywhere else. The first time you visit a given taproom, I highly recommend getting a flight of anything that sounds vaguely interesting! this will give you a cross section of what beers a place makes but also if they have tendencies to repeat certain flavors. Since you're not committing to full 12-20 oz pours, you both won't get drunk nor full before you get to try everything that you're interested in.
Like the beer bartender at a beer bar, taproom bartenders are also an invaluable resource. Their knowledge is going to be much more directed at the making of one particular brewer's beer, but it is super interesting to talk to them. In my case one of my favorite taprooms to go to is Sudwerk Brewery in Davis, CA. Often times the people who run the taps also are trained to do brewery tours, and Sudwerk is no different. I went on a Sudwerk tour a couple years ago and learned a ton. Sudwerk is specifically a German-style Lager brewer. It makes them super different than other northern California breweries. Most places either focus on ales or a combination of the two styles. I will almost certain get into lagering in the future, so I won't get into it here, but lager breweries need a cold storage room to age their beer in while it ferments. Most beer made in the US are American Adjunct Lagers, but most craft beer in the US are ales of one kind or another, for a bunch of reasons but cold storage is a huge contributor. Learning about the history of Sudwerk and why they chose to make lagers, the kinds of facilities they have that are different than ale brewers, and the aging rooms they have made for a super fascinating tour. Finding a local place that has a specific angle to their brewing is a place I would recommend getting a tour of and talking to the staff in.
Where are some of your favorite beer bars and taprooms? Do you visit local ones or do you only go when you travel? Do you have a favorite one you take guests from out of town to when they visit?